What Does Joe Millionaire Look Like Now?
Twelve years have passed since Joe Millionaire tricked 20 women into thinking they were in the running to marry the heir to a multimillion-dollar fortune, and star Evan Marriott looked every inch the average Joe this Thursday at PaleyFest's Evolution of Relationship Reality Shows panel.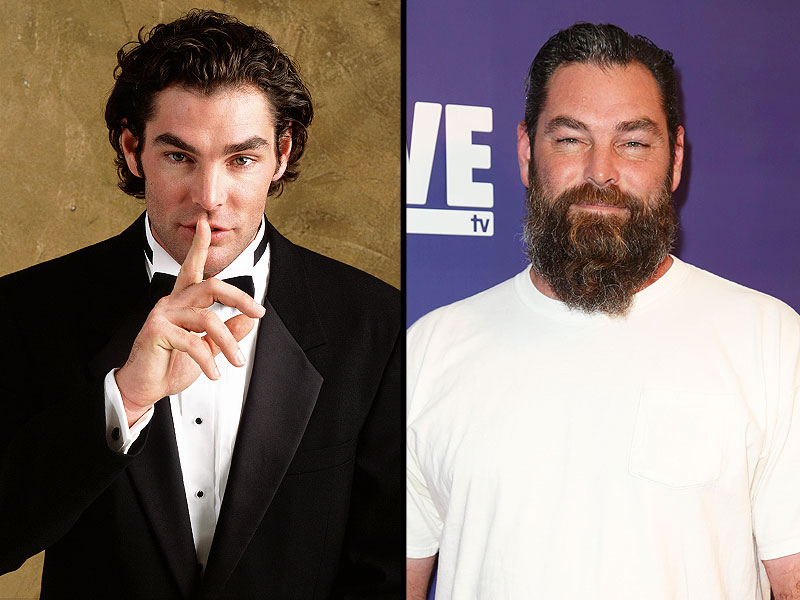 Now 40, the construction worker – and, briefly, underwear model – was not particularly talkative at the Beverly Hilton-hosted event and did not stop for reporters on the red carpet.
When asked about his beard, Marriott joked that he "grew this overnight. All I do is think about a beard and it comes in."
He did not seem to want to talk too much about his reality-show past, however, and appeared to regret starring in the first place.
That said, he's happy in his new life: "I started a business for myself, and everything is great. I did my first job … I got it and literally almost was in tears. I called my dad and said, 'I feel like I've just been paroled. This is where I should have been.' "
Marriott chose substitute teacher Zora Andrich in the finale of Joe Millionaire, which was watched by 36 million people. "I knew, without a shadow of a doubt, that Zora wasn't into my money," he told PEOPLE at the time. "Zora was an innocent girl who was sweet and nice, and she was kind."
They couple split the $1 million prize, and parted ways not long after.
Until recently, a source says, Marriott was adamant about living an anonymous life. "He had no interest in revisiting that part of his life," a source told PEOPLE.
For her part, the winner – who now goes by Zora Sabrina and works as a yoga instructor and model – "never felt bothered by the premise of the show," she told PEOPLE last year.
[via People Magazine]