Renee Zellweger on Plastic Surgery Rumours
Renee Zellweger has reacted to speculation that she has undergone plastic surgery – and she's pleased that the public have noticed that she looks "different".
The actress' appearance became an internet talking point after she attended the Elle Women in Hollywood Awards in Beverly Hills on Monday.
"I'm glad folks think I look different!" she said.
"I'm living a different, happy, more fulfilling life, and I'm thrilled that perhaps it shows."
She says that any aesthetic changes reflect her newfound inner positivity and contentment, after having readjusted her work-life balance.
"My friends say that I look peaceful. I am healthy," Zellweger told People.
"For a long time I wasn't doing such a good job with that. I took on a schedule that is not realistically sustainable and didn't allow for taking care of myself. Rather than stopping to recalibrate, I kept running until I was depleted and made bad choices about how to conceal the exhaustion."
She eventually became aware of the "chaos" and "chose different things", including a slower-paced, more fulfilling lifestyle.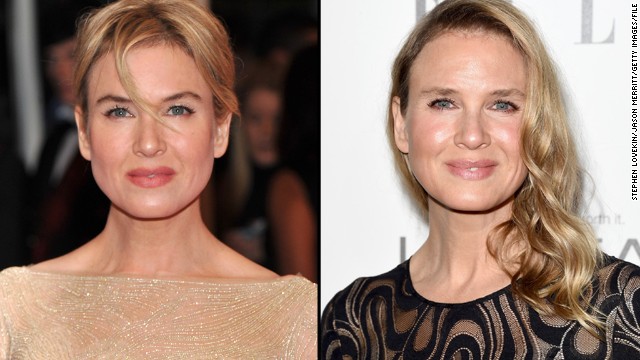 [via The Independent]