Must-Visit European Cities Commonly Overlooked
"Everybody loves a European adventure. But when we are going abroad we tend to overlook smaller cities for enduring favorites like Paris, London, Venice and Rome.
Once you've visited the classics, it's time to head to one of these underrated cities in Europe.
Cork, Ireland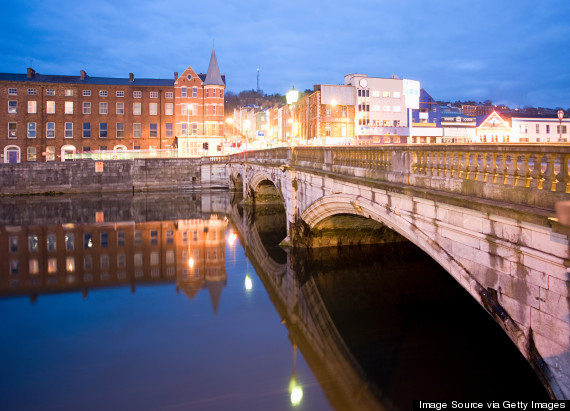 Cork is often referred to as the "real capital of Ireland." Dublin, the actual capital, is great. But if you're looking for a city that is easy to navigate, with locals that are friendly and welcoming, and a laid-back vibe, Cork is for you. The city is also known for its "foodie" restaurants, pubs and live music.
Lyon, France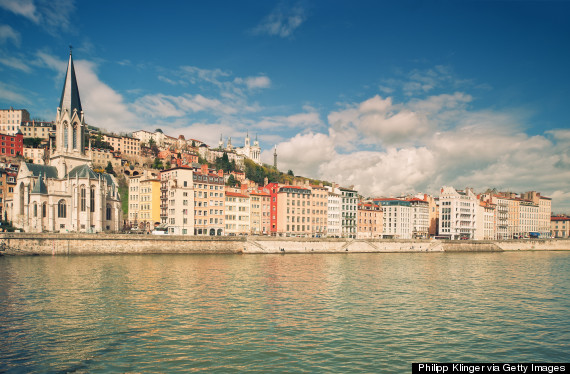 With vibrant nightlife, cultural life, an array of museums and lots of shopping, Lyon gives Paris a run for its money. Make sure to check out the Musée des beaux-arts de Lyon and Parc de la Tête d'Or, France's largest park.
Helsinki, Finland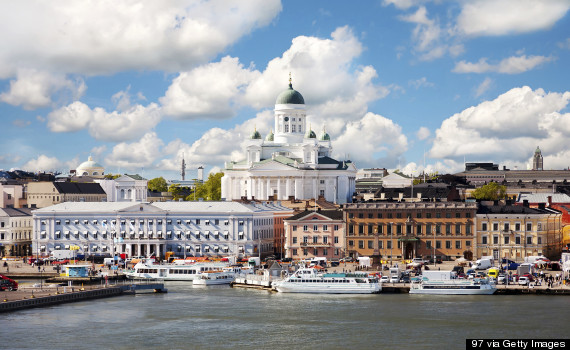 Set on the Gulf of Finland, Helsinki is a sea town with a quirky personality. Explore the harbor and watch ferries come in and out of port, check out museums, have a classic Finnish sauna experience or hang out in one of the city's many parks and green spaces.
Budapest, Hungary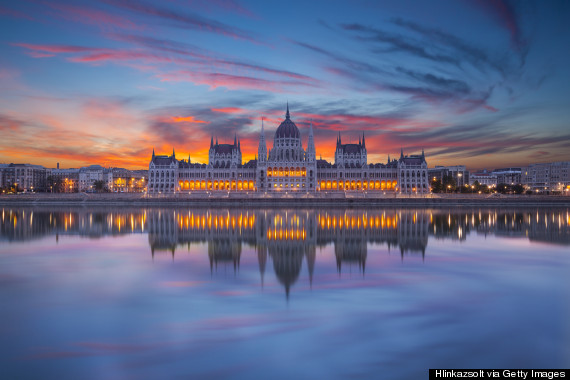 Budapest is gaining traction as a new favorite for travelers. It's often considered one of the most beautiful cities in Europe, with its distinctive architecture and romantic setting on the Danube River. Sample Hungarian cuisine, soak in the hot springs and explore the city's complex history.
Freiburg im Breisgau, Germany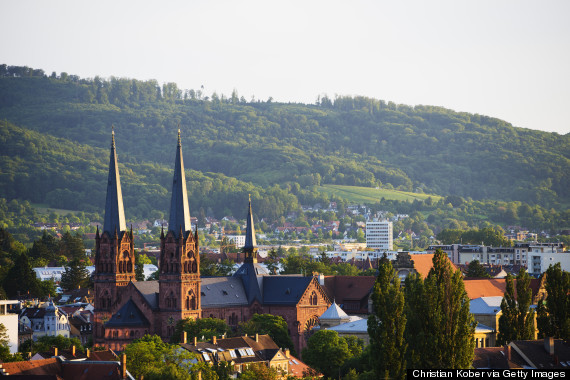 Freiburg is a university town surrounded by nature. It has a medieval story-book feel, yet is also one of the greenest cities in the world. The city is known for its eco-friendly housing, use of solar power and lack of cars. Freiburg is also perfectly located at the entrance to the stunning, mythical-sounding Black Forest.
Gothenburg, Sweden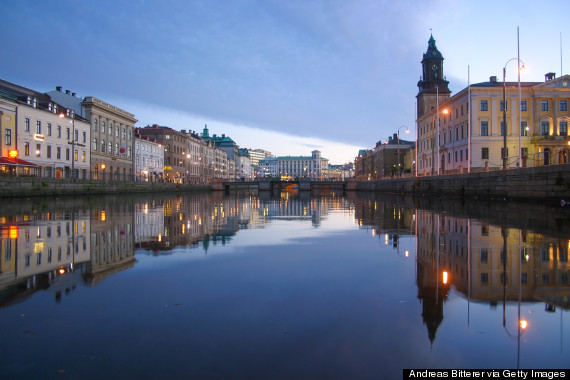 Gothenburg (or, Göteborg) is basically a cooler, less expensive version of Stockholm. Hip cafes, eye-catching architecture, street art and artisan shopping all contribute to the city's creative atmosphere. There's also Liseberg amusement park, museums and tons of parks to check out. Nearby archipelagos welcome explorers.
Porto, Portugal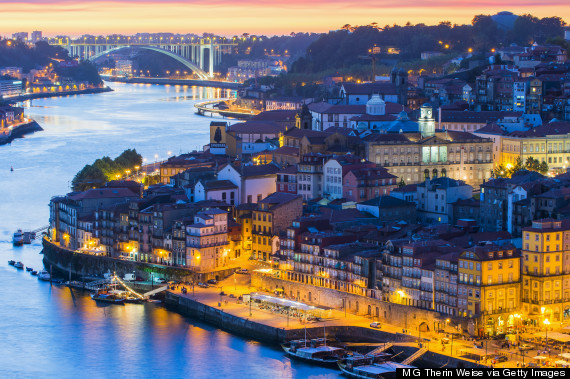 The history of Porto dates back to Roman times, and today it's a colorful, romantic port city with rich history and culture. Visitors should check out the city's historic center (also known as the Ribeira district), the Museu de Arte Contemporânea and Casa da Música. Porto is also the birthplace of port wine, so get ready to drink.
Granada, Spain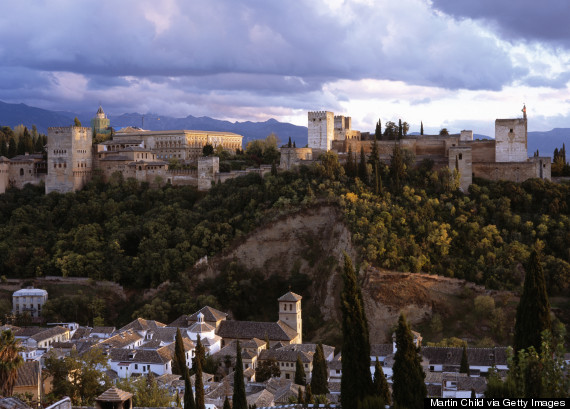 Andalucía just sounds magical, doesn't it? The city of Granada is located in the autonomous community of Andalucía, Spain. Granada's main attraction is the Alhambra, a Moorish palace and citadel. Beyond the Alhambra though is a youthful city with a complex, multicultural history.
Maastricht, The Netherlands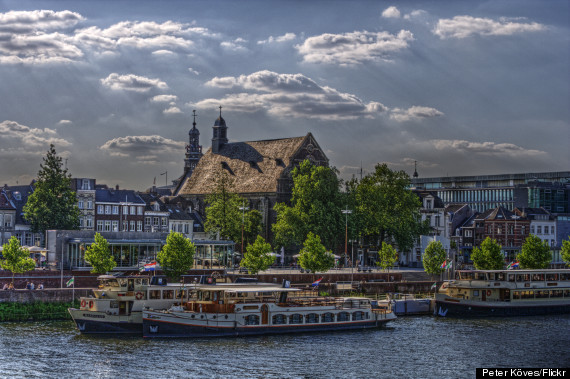 Maastricht is really, really pretty. A university city, Maastricht is youthful yet sophisticated. There are two main squares: Vrijthof is known for its cathedral, bars and restaurants, and Markt is home to the town hall. Maastricht also draws in history buffs with its fortified walls and an underground network of tunnels that visitors can tour.
Ghent, Belgium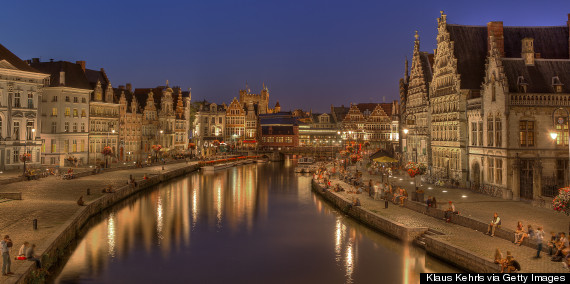 Visitors to Ghent will quickly fall in love with this cosy little city. Ghent is modern with a historic backdrop and stunning canalside architecture. Check out Gravensteen castle, the Belfry, and St. Peter's Abbey.
Bucharest, Romania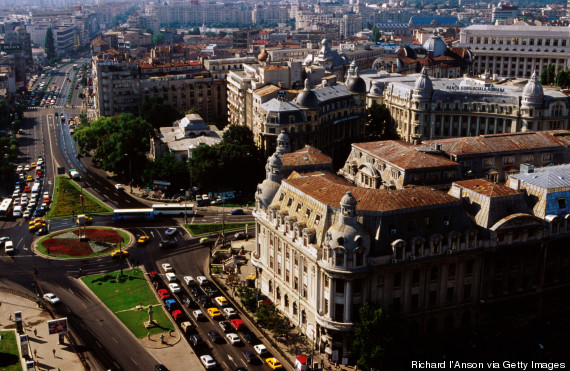 Bucharest's nickname was once "Little Paris" and it's not hard to see why. The city features wide, tree-lined streets and Belle Époque-style architecture indicative of its elegant past. Today, Bucharest is home to some of Romania's best museums, manicured parks and a vibrant nightlife scene.
Innsbruck, Austria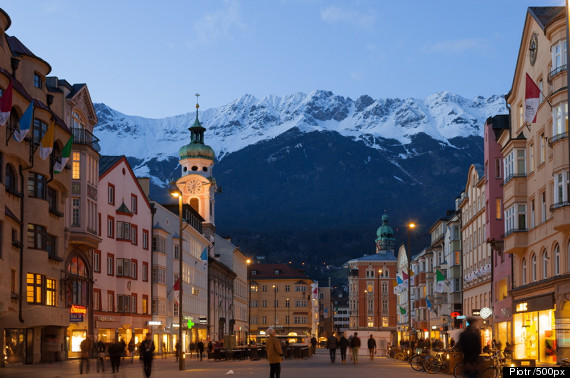 Innsbruck is the capital of the Tyrol region, in the western part of Austria. The city sits in a valley, with mountains towering above it. On any given day in Innsbruck visitors can tour the awe-inspiring Imperial Palace, ride the funicular up to the slopes and spend the evening chilling in pub among the locals.
Genoa, Italy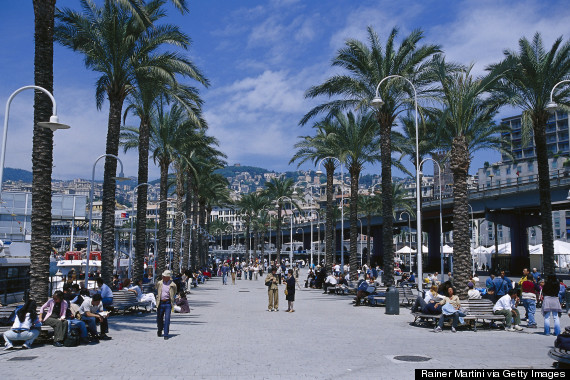 Italy has no shortage of awesome cities, but one that often gets overlooked is Genoa. The hilly, ancient maritime city is known for its winding streets, colorful buildings and waterfront location. Genoa's old port, Porto Antico, features palm tree-lined promenade, cafes and an aquarium. The old town will immediately transport you to medieval times, with its narrow cobblestone streets and the San Lorenzo Cathedral.
Bratislava, Slovakia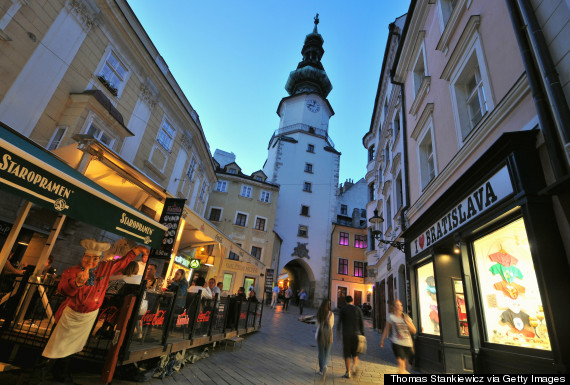 Bratislava perfectly combines nature and urban life. The Danube River winds through the city and the Small Carpathians are only a stone's throw away. Starý Mesto (the old town) features 18th-century buildings, cozy cafes and Bratislava Castle.
Odense, Denmark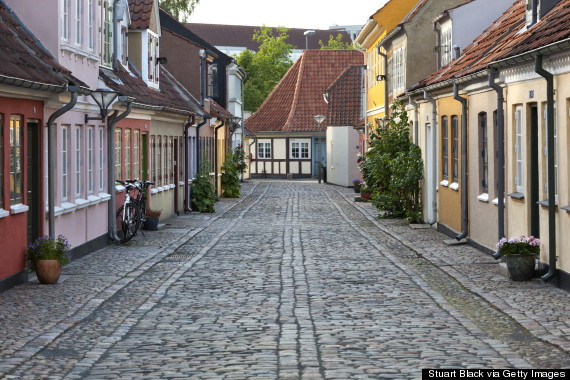 Odense is the quirky little capital of Funen, the third largest island in Denmark. The fact that Hans-Christen Andersen was born here makes this storybook town even more quaint. The town's main attractions are open-air museum Funen Village and the Odense Zoo, along with many restaurants and cafes.
Ljubljana, Slovenia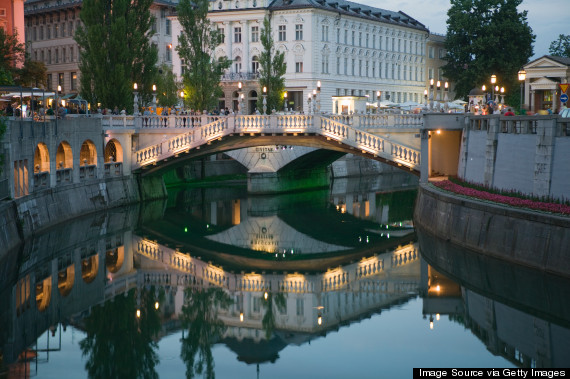 Ljubljana may be the prettiest city you haven't been to yet. The capital city of Slovenia boasts a blend of cultures, including German, Slovenian and Mediterranean. A medieval castle hovers over Ljubljana, just outside the city center.
Basel, Switzerland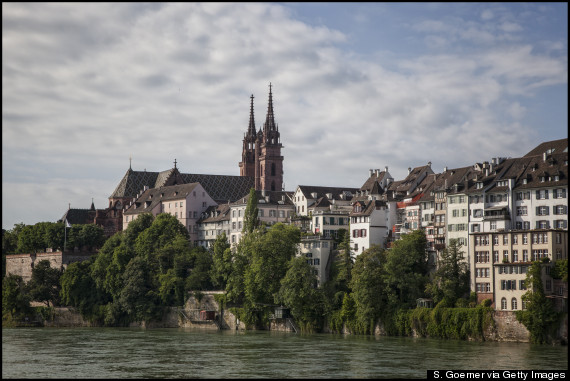 Basel sits on the Rhine River, near the borders of Germany and France, giving the city a unique multi-national flair. The city is a culture buff's heaven — Basel has the largest concentration of museums in Europe.
Manchester, UK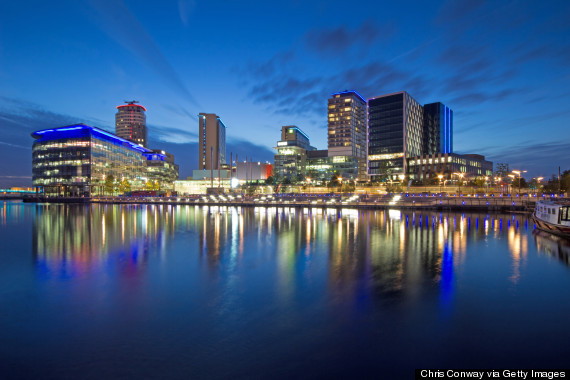 Manchester is famous for its unwavering love of its soccer teams, the lively music scene (Manchester is the hometown of the Smiths and Oasis) and its welcoming atmosphere. Be sure to visit The Lowry art center, do some shopping at Affleck's Palace market and round out your day with a trip to the pub to take part in Manchester's spirited nightlife.
Split, Croatia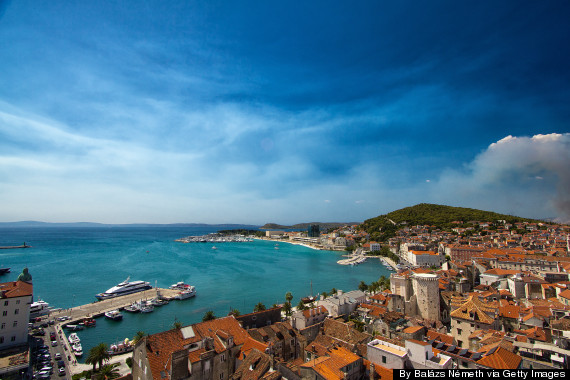 A seaside town with a ton of historic wonders, Split has the best of both worlds. The city is home to Diocletian's Palace, a UNESCO World Heritage Site, along with bars, restaurants and shopping. The city's coastal mountain backdrop can't be beat.
Brno, Czech Republic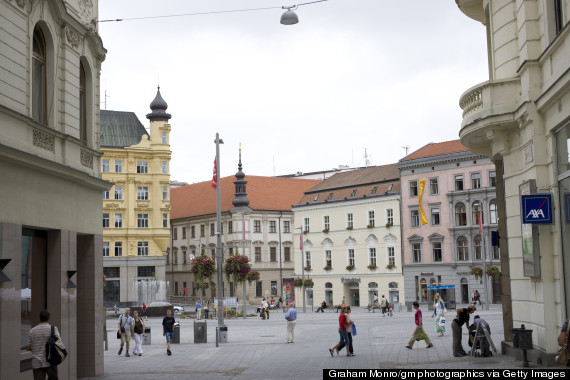 Located in the province of Moravia, Brno is kind of the anti-Prague. Here, wine is the drink of choice, there are way fewer crowds and cultural activity abounds. Visit crypts, castles, churches and museums, then sample Moravian wines and local cuisine at a restaurant.
Toruń, Poland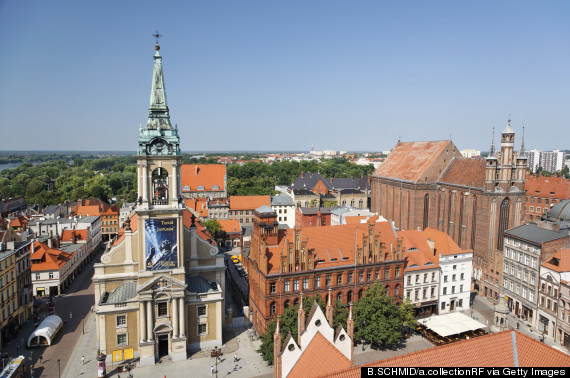 Who doesn't want to hang out in a walled Gothic city? Toruń is a great change of pace from overcrowded Warsaw and Krakow and has plenty of history, culture and activity to enjoy. Toruń's claims to fame include being the birthplace of Copernicus and being founded by the Teutonic Knights. You can still visit the Teutonic Knight's Castle, a UNESCO World Heritage Site, today — well, you can visit the ruins.
Bergen, Norway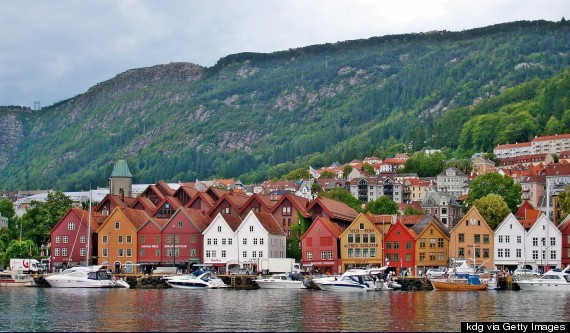 When you think of Norway you probably picture lots of gorgeous outdoorsy locations and Oslo. But Bergen definitely deserves some attention. Bergen is a lively city with excellent nightlife and restaurants, and a beautiful waterfront. Also, it's at the gateway to those famous fjords, including Sognefjord.
Rhodes Town, Greece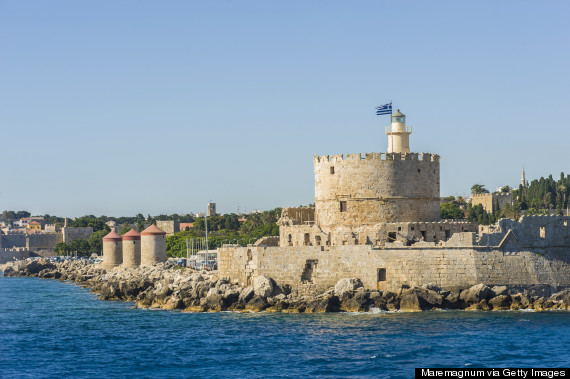 Surrounded by some of the bluest waters you probably will ever see, this Rhodes Town is bursting with historic sites and modern indlugences. In the Old Town you'll find a maze of ancient streets, Roman ruins, medieval castles and Byzantine mosques. In the New Town, shop the upscale boutiques, bistros, bars and an awesome beach. Don't forget to pay a visit to the Mandraki Harbor."
Source: The Huffington Post