Miley Cyrus & Patrick Schwarzenegger Make It Official
Romance appears to be blooming for Miley Cyrus and Patrick Schwarzenegger.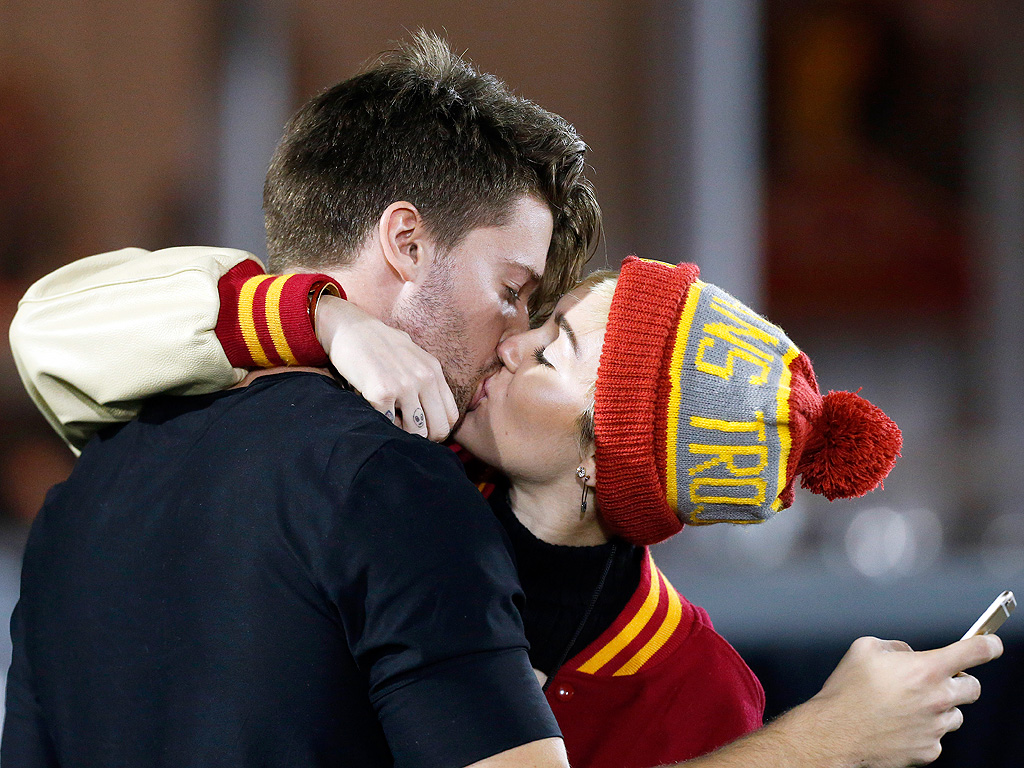 (Image: Getty)
The new couple, who had been rumored to be dating, were photographed sharing a kiss and embrace – and snapping a selfie of their sweet moment – as they attended a University of Southern California football game Thursday night in Los Angeles.
It wasn't the first time they had turned up together. The model-actor and pop star, both 21, were spotted riding together in a chauffeured SUV on Wednesday after they left a Q&A session in Hollywood for a film produced by Schwarzenegger's mom, Maria Shriver, titled Still Alice, TMZ reported.
They were also seen together on Halloween when they hit up Universal's Haunted Hayride, and a source confirmed to PEOPLE they'd been visiting each other's homes.
Cyrus, 21, had previously been engaged to Hunger Games star Liam Hemsworth.
[via People Magazine]