Kimye's Wedding: The Most Liked Picture on Instagram
People Magazine reports, "Was the Kimye extravaganza the most lavish celebrity wedding ever?
The jury is out, but the larger than life lovers did make history in more measurable way: breaking an Instagram record.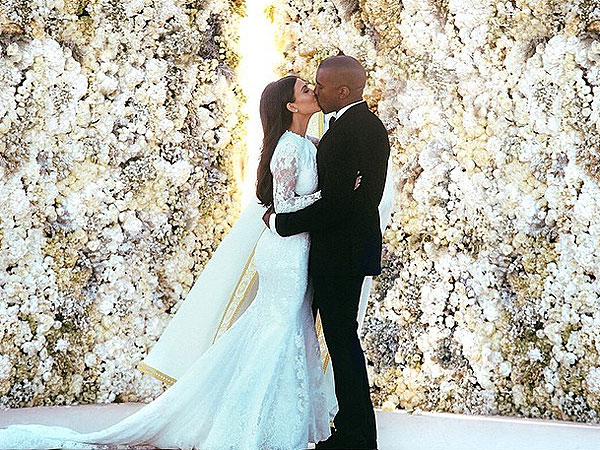 (Image: Instagram)
A picture of Kim Kardashian and Kanye West's first kiss as a married couple – uploaded to the bride's Instagram account Tuesday – is the most liked photo in the app's three-year history.
As of Thursday, the snapshot earned 1.92 million likes (and counting)."
Wow! Congrats on the wedding, Kim & Kanye.
Source: People Magazine