Gwen Stefani Gushes about Blake and What's Ex Gavin Rossdale's Take?
Ah, the language of love. Gwen Stefani opened up for the first time about her burgeoning relationship with fellow Voice coach Blake Shelton during a radio interview on Friday, Nov. 6 — and the "Hollaback Girl" singer, 46, couldn't help but sing his praises.
"He's a pretty rad guy, I have to say that," she told 103.7 KVIL's #Uncorked hosts Leigh Ann and Courtney in an interview set to air on Monday, Nov. 9.
The mother of three added that Shelton, 39, was one of her pillars of support leading up to and following her divorce from Bush rocker Gavin Rossdale.
There's been loads of people that have helped me with this tragedy," Stefani said. "There's definitely key people that have pointed me into the right direction. Blake really helped me. [And] not to change the subject, but it's kinda on the same subject, Pharrell was literally like a guardian angel."
Stefani and Shelton first stepped out as a couple after the CMA Awards on Wednesday, Nov. 4, just hours after the No Doubt singer's rep confirmed to Us that the pals were now something more.
"Gwen and Blake are longtime friends who have very recently started dating," her spokesperson told Us.
Both Voice coaches split from their spouses this past summer. Shelton called it quits from his wife of four years, Miranda Lambert, in July, and Stefani pulled the plug on her marriage to the Bush frontman, 50, after 13 years of marriage just two weeks later in August.
Asked by the radio hosts Friday whether she preferred Southern men or British men, Stefani had a ready answer.
"Oh, that's such a funny question!" she said. "Let's see, I would say if I had to choose, Southern."
And now that Gwen and Blake have gone public this is what Gwen's ex Gavin Rossdale has to say….
Stefani's ex, Gavin Rossdale, is allegedly "suspicious" over the timing of their relationship, which came hot on the heels of both Stefani and Shelton's respective divorces, a source close to the former Bush frontman tells TMZ.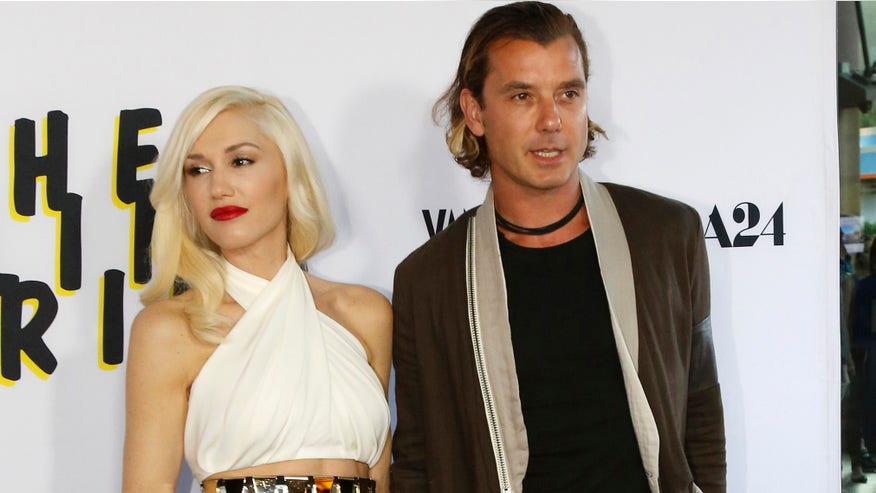 The source adds Rossdale feared the two judges on TV's "The Voice" may have become more than friends before Stefani, 46, ended her marriage. Country star Shelton, 39, filed for divorce from his wife of four years, Miranda Lambert, 31, on July 20; Stefani split from Rossdale less than a month later.
Rossdale, 50, believes the two kept their affair under wraps because Stefani, the former No Doubt singer, was worried he would fight her for more money in the divorce if he knew she'd cheated, the source claims.
Coincidental timing? Perfect timing? Does Gwen jumping ship so quickly seem suspicious? Give us your take!
[via US! Magazine and Fox News]