Chris Hemsworth Named People's Sexiest Man Alive
Though The Washington Post predicted it would be Neil Patrick Harris, and we here at Vanity Fair Hollywood had our money on Guardians of the Galaxy's Chris Pratt, People magazine went with a different Marvel leading man for this, their 35th "Sexiest Man Alive" cover.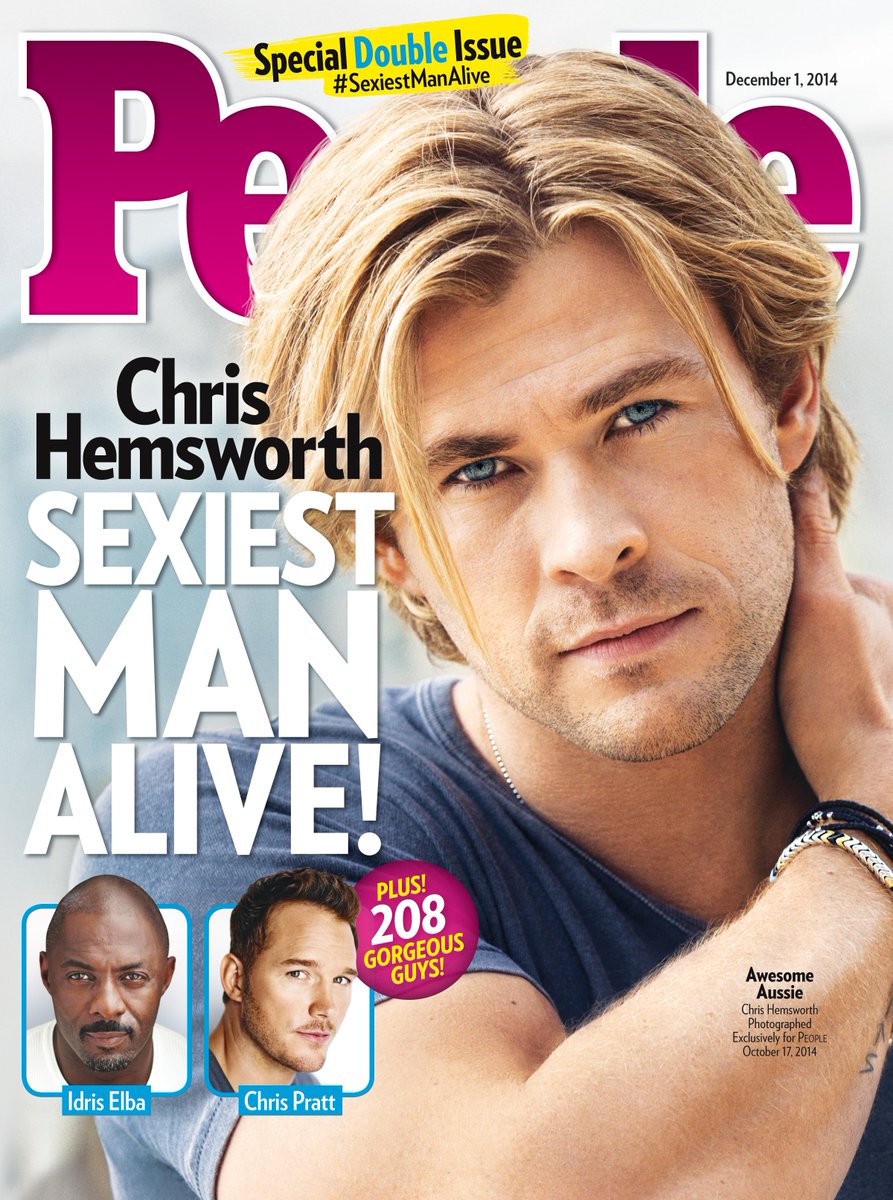 The announcement was made tonight on Jimmy Kimmel Live as host Jimmy Kimmel chatted with a covered-up Hemsworth over Skype while making his audience guess the Thor actor's identity. Though several audience guesses narrowed the field, it all came down, as these things often do, to a question about Hemsworth's hammer. That's right, poor Neil Patrick Harris has been beaten by Captain Hammer once again.
[via Vanity Fair]